Testimonials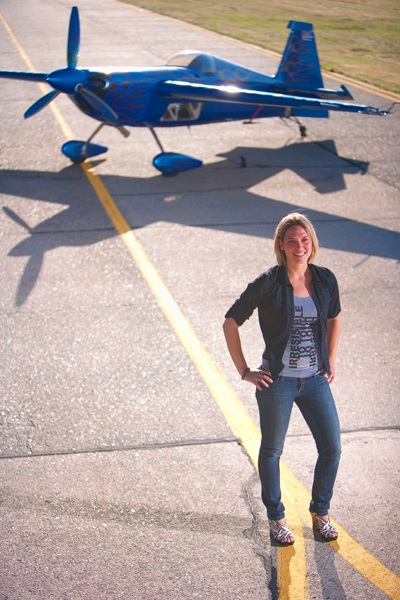 Melissa Pemberton, Pemberton Aerosports
"Ameritech Industries has been working with our air show team for the past four years by providing overhauls and required maintenance on our Hartzell Claw Propeller. As an air show pilot, I put my propeller through fast and dramatic power changes, torque and extreme gyroscopics and g-forces. I pull up to 12 positive and 7 negative g's as I fly my Edge 540 through Unlimited Competition Aerobatics as well as extreme air show maneuvers. Between shows I fly my Edge from place to place and have to trust that same engine and propeller that I put through so much to get me safely to my destinations. I have been up to almost 18,000ft, flown in the extreme cold of Alaska and down through the humid tropical weather in Central America. I have been provided with excellent customer service throughout the years with personal transportation of my prop from our hangar to Ameritech's facilities in Redding. American Propeller's craftsmen, and I say that for a reason because what they do is an art, have maintained and overhauled my propeller and kept it working and looking like new over the years. Their unique ability to paint the Hartzell to match my airplane is noticed by everyone when I land! The paint looks great and is incredibly durable. I have taken the prop through rain and snow across the world and have yet to see any of the paint come away. I trust my propeller, governor and my life to Ameritech Industries and American Propeller and I couldn't be happier with the results! Thank you! " - Visit Pemberton Aerosports' Website
---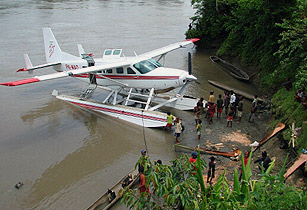 Mission Aviation Fellowship
"In its global efforts to overcome barriers, MAF operates the world's largest fleet of private Aircraft. Used for the publics good depends on Ameritech Industries for propeller overhaul services that enables MAF to provide services in 51 countries under the most extreme conditions. Every 7 minutes, in some of the most remote places on earth, a MAF aircraft either takes-off or lands." - Click for the Mission Aviation Fellowship Website
---

Robert Steffen – Livermore, CA RV7A
"Here is a photo of my MT Propeller that was overhauled and painted by American Propeller. I am extremely pleased with the results. Everyone at Livermore airport that has seen the prop has commented how beautiful it looks. The colors and design matches the airplane perfectly. The overhaul was also outstanding. After mounting the prop on my RV-7A, I flew it the Reid-Hillview airport to have Victory dynamic balance the prop. They checked it out with their equipment and I was told it didn't need balancing. All I can say is a job well done. You guys are the best!"
---

Lou Pappas- Sun City, AZ RV-8
"Thought you might like to see your DESIGNER☆PROP Whirl Wind prop and XP360 engine on my RV-8. Flies great, extremely smooth, 172 knots LOP burning 7.3 to 7.9 gals per hour. I have not balanced the Whirl Wind propeller, I am afraid to do so, as it is so smooth."