STC PROPELLER SALES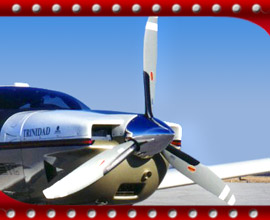 When its time to upgrade your damaged or out-dated propeller, American Propeller Service can provide you with the best option of STC upgrade packages available. We are able to provide over 400 propeller STC options/upgrades for our customers.

Propeller STC's update your aircraft by providing the latest technology available in propeller design. The result is improved performance, smoother operation and reduced decibel levels in the cockpit.
Whether you own a Beechcraft, Cessna, Piper, Cirrus, Pilatus, Mooney, Rockwell Commander, Socata, or Diamond - let American Propeller Service provide you with the best option of STC packages available. Click below for the latest STC options by Aircraft and keep in mind that new options are being added regularly.

- - -

Check back for the latest, up-to-date STC propeller offerings from the leading manufacturers or call for pricing and availability.